Some Democratic U.S. and Republican lawmakers asked Google this week to think again on its work with Huawei Technologies Co Ltd (the Chinese telecommunications company). The lawmakers describe Huawei as a security risk. In a letter to Sundar Pichai (the Google Chief Executive), the lawmakers claimed that Google lately made a decision of not to renew "Project Maven," an AI research joint venture with the Department of Defense of the U.S.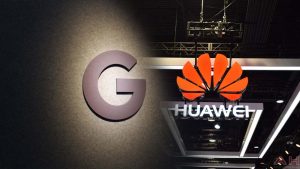 "While we regret that the firm did not wish to persist a fruitful and long tradition of partnership between the technology companies and military, we are even more dissatisfied that the firm apparently is more eager to support the Chinese rather the U.S. military," they claimed.
The letter was inked by Republican Representatives Liz Cheney & Michael Conaway, Republican Senators Marco Rubio & Tom Cotton, and Dutch Ruppersberger (the Democratic Representative).
Andrea Faville, the spokeswoman for Google, claimed that the firm looked forward to answering. "Similar to many U.S. firms, we have deals with number of OEMs (producers) all over the world, comprising Huawei. We do not offer special authorization to Google consumer information as fraction of these deal, and our deals comprise security & privacy protections for user data," she claimed to the media.
The letter was the newest in a sequence of efforts made by U.S. Congress' members to target ZTE Corp and Huawei. They have drafted bills that will ban government organizations from employing the firms' goods and try to turn over President Donald Trump's deal to end a prohibition on ZTE.
On a related note, previously this month Democrat Mark Warner, one more senator, wrote to other technology firms including Alphabet asking about any information-sharing deals with Chinese merchants. This news was confirmed by the media reports published last month as well as sources well aware of the situation.